Village halls and community buildings
Since its foundation in 1961, Devon Communities Together has supported Devon's village halls and community buildings in their aspiration to become welcoming, effective and sustainable facilities.
For advice and support, contact our Village Hall Advisers at: info@devoncommunities.org.uk  /  01392 248919
On this page, you will find information about schemes and services that can assist community buildings in working towards their short-term and long-term goals.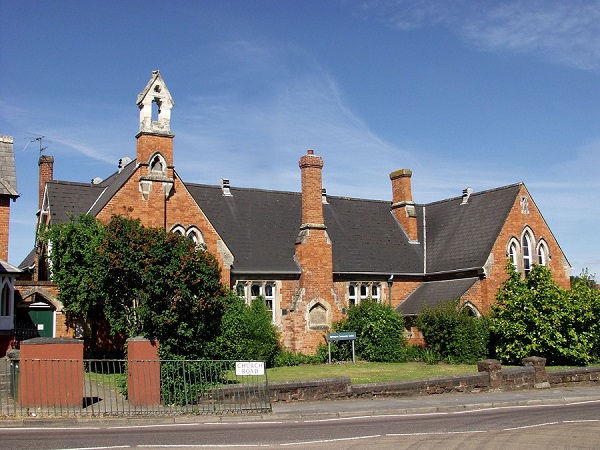 devon communities together membership
There are over four hundred village halls and similar community buildings across Devon that provide a meeting place for the communities they serve. To find your nearest village hall, click here. Village halls are used for social, recreational, cultural, sporting, educational purposes and much more. They are run by volunteer trustees who are collectively responsible for making sure that the village halls are well used within the law, kept safe and secure and also reflect community aspirations.
Devon Communities Together supports trustees, management committees and provides training and advice on a whole range of issues such as charity structures and constitutions; operational requirements e.g hire agreements, health and safety policies, safeguarding, licensing, fire regulations; funding and project planning for upgrading, extensions and new-build projects.
Lockdown was a challenging time for many village halls when the income required to maintain the costs has all but disappeared. We are also providing village halls with support to reenergise their services and build back their facilities.
We will provide a basic advice service to all community buildings, but our member halls will benefit from a more extensive service with on-going support in meeting needs; training and information events; inclusion on our mailing list for general briefings; funding information; their own page on this website. They also receive preferential rates should they wish to commission our Catalyst consultancy service for a major piece of work.
Our membership is open to all community organisations, parish and town councils, recreation associations, playing field management committees, sports clubs and to individuals who wish to join our projects or support our work. For more information and to join, click here.
We run Hallmark, the nationally accredited quality assurance scheme for community buildings management committees.
We support local groupings of community buildings such as Hallshare (Serving Torridge and North Devon).
What do we get asked? Here are ten examples from the many hundreds of enquiries we get:
Where can we get funding for ….?
Our hall is old, should we repair or replace?
What are my personal liabilities as a trustee and how do I protect myself?
Where can we get insurance?
How do we calculate the capacity of our hall?
How can we undertake a risk assessment?
What covid measures should we keep in place?
Please provide us with a model …… policy.
Can you advise us on 'green' energy for our hall?
We need help with contracting and employment.
Village Hall/Community Buildings Audit
 We're undertaking an audit of village halls in Devon - find out more here! 
enterprise support 
Management Committees (Trustees) work hard to improve their halls, add facilities and develop new activities. Be it a 'new build' or starting a new project, such as a 'Warm Hub', planning, finding the funding and delivering for their communities is hard work, requiring knowledge, research, and tenacity. DCT is pleased to add to the support it provides to community buildings by offering a new programme of guidance to help you grow your hall's impact on your community.
Could your management committee benefit from some FREE training, support and inspiration in building your community space as a thriving social enterprise and turning ideas into income? Click the link below. 
Book for 12 hours of free online enterprise and project support for your Hall
Screwfix Foundation Grants
The Screwfix Foundation, a registered charity, was created by trade retailers Screwfix in 2013. The Foundation is currently accepting applications from registered charities and not-for-profit organisations (both national and local). All applications are reviewed individually on a quarterly basis in March, June, September and December. 
Capital grants of up to £5,000 are available to fix, repair, maintain and improve properties and community facilities specifically for those in need (by reason of financial hardship, sickness, disability or other disadvantage or distress) in the UK.
Support from ACRE for Village Halls and Community Buildings
Through a network of skilled advisers, ACRE coordinates a nationwide information and advice service for village halls. Advisers are based in every rural county of England and combine their specialist knowledge of running community buildings with local knowledge.
Village hall advisers help with a wide range of queries, from holding AGMs to recruiting volunteers, applying for funding and building relationships with councils. Contact details for advisers can be found in the ACRE Member Directory.
Nationally, ACRE researches and develops information and delivers training to enable village halls advisers to provide a top-notch service, as well as campaigning to raise an awareness of the contribution that halls make to rural communities, and the support needed to keep them going. This includes work with the Charity Commission to ensure model documents are up to date.
ACRE also administers the £700,000 Defra Rural Community Buildings Loan Fund which helps community groups with renovation, refurbishment and building projects. And in 20 counties, our members use our quality standards scheme for village halls – Hallmark – which rewards and recognises good practice.
additional resources
What is a Community Kitchen Hub/Affordable Food Hub and how does it benefit communities? 
(Information provided by Stella West-Harling – member of 'Feeding Devon') 
 
A Community Kitchen Hub is a broad term that includes many styles of Hub. The essential idea in forming a Community Kitchen Hub is that it is a shared space, mostly with a social element, in which people come together to prepare food. All hubs are community-based projects which aim to benefit their local community or group. Hubs can be formal and be registered as a social enterprise, charity or CIC or they can be run on a more informal basis. Premises can be accredited as a Devon Community Kitchen Hub. 

Here are some of the advantages of running a Community Kitchen Hub: 
Low-cost food alternatives 
Many hubs provide low-cost meals for people coming out of hospital or for others in their community, who will benefit both socially and financially by coming to the hub to eat. At a time when many people are struggling with the cost of food, hubs can create opportunities for preparing lower cost meals by people coming together to buy and cook in bulk. Hubs can be a more affordable, low maintenance way of using commercial ovens to cook food slowly during off-peak energy times, with multiple casserole pots brought in by individuals. Using oven space collectively can also save money (e.g. for cake and pie making).  
Preserving food from 'seasons of plenty' 
There can be great benefits in working together during the 'seasons of plenty' to preserve the gluts for the lean months. A simple canning machine, for example, can give much needed vitamin-rich tomato sauce in the winter.  Hubs also make things such as elderberry cordial, jars of preserves and jam, which may be sold or used at home.  
More sustainable and healthy food 
Community Kitchen Hubs can enable volunteers to develop a greater understanding of the 'farm to plate' journey. This naturally leads to healthier and more local shopping. Often it encourages people to reach out to the local food movement. 
Develop new skills 
Community Kitchen Hubs offer opportunities to learn about recipes, meal planning, making money go further by shopping wisely, budgeting, understanding food labels, food safety and storage. They also offer an opportunity to learn cooking skills without the costs often involved with colleges or private cookery schools 
Social benefits and a sense of purpose 
There are huge opportunities for volunteers involved with hubs to make new friends, to find a new sense of purpose and achievement. 
Opportunities for new enterprises 
Many people who start on a simple cookery course can acquire the skills to start a new career.  They may go on to work elsewhere as a Kitchen Assistant or they may use the opportunity to use the community kitchen in quiet times to start their own business. 
You can become a member of Community Kitchen Hubs CIC.  It is free to join and will give you access to many benefits such as online live cookery classes. We can train your volunteers to run an Affordable Food Club, or we can help by auditing your premises against relevant legislation. You can also accredit your premises as an accredited Devon Community Kitchen Hub.
If you are interested to find out more – please email  communitykitchenhub@gmail.com We will get in contact with you. 
Disability Access Audits from Living Options Devon
Living Options Devon (LOD) offers an auditing service which has suitably experienced auditors who have a disability. The service works closely with people with sensory and physical disabilities, making them aware of all the access needs which people may have.  Please note LOD auditors are not qualified structural engineers. They are therefore not able to advise whether the structure of a building would be suitable for the alterations that may be required.
LOD Audits take the form of a comprehensive on-site visit.  this is followed up with a detailed written report giving clear recommendations for any improvements to ensure the building/site is as compliant as is reasonable with the Equality Act 2010. 
Also provided with the report is a range of supplementary information, including a guide to accessible signage and other useful contact sheets.  The report is a useful tool to refer to whilst work is being carried out; to assist with creating an access statement and for guidance when creating an action plan for future planning.
If you would like further information and/or an idea of costs for the service please, do not hesitate to e-mail me and I will be happy to come back to you – yvonne.pope@livingoptionsdevon.com