Devon Community Resilience Forum
1st April 2018 - 31st March 2023
Devon Community resilience forum live events
Monday 12th september, East Devon (venue TBC): community emergency planning
Monday 19th september, Fremington: community emergency planning
Monday 14th November - Wednesday 16th November - online forum event, sessions over 3 days and evenings
Whole forum event: Monday 23rd may in north devon
We had an excellent day at the Devon Community Resilience Forum event in Filleigh. People came from all over the county (and beyond) to learn about community emergency planning, whole of society resilience, how to write a good grant application and much more.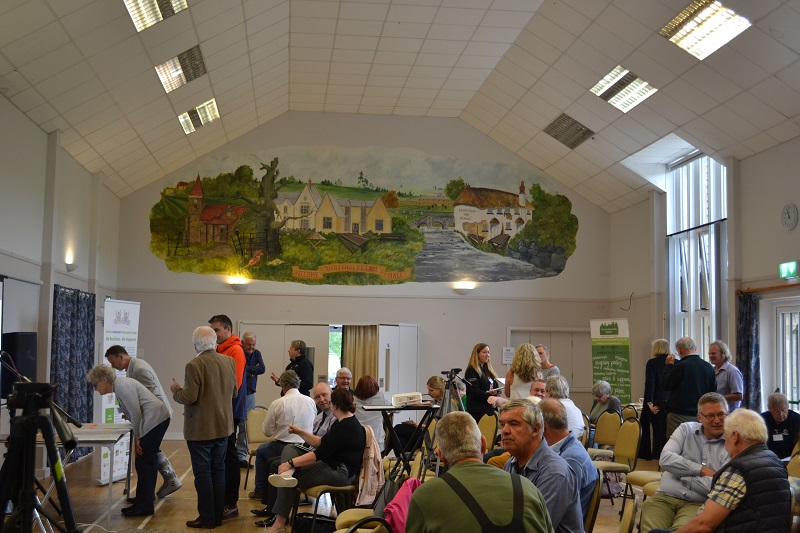 As part of our aim to celebrate Devon's resilience, 6 volunteers received certificates marking their achievements in making a difference to the local community:
Paul Bailey from Burrington
Chris Underwood from Welcombe
Di Mitchell from Lynton
Richard Bence from Welcombe
Tanya Hussell from Filleigh
Mick Gates from Welcombe
The overall winner was Laura Camp from Chudleigh. You can see some of her achievements in bringing the community together and helping those in need on her Facebook page.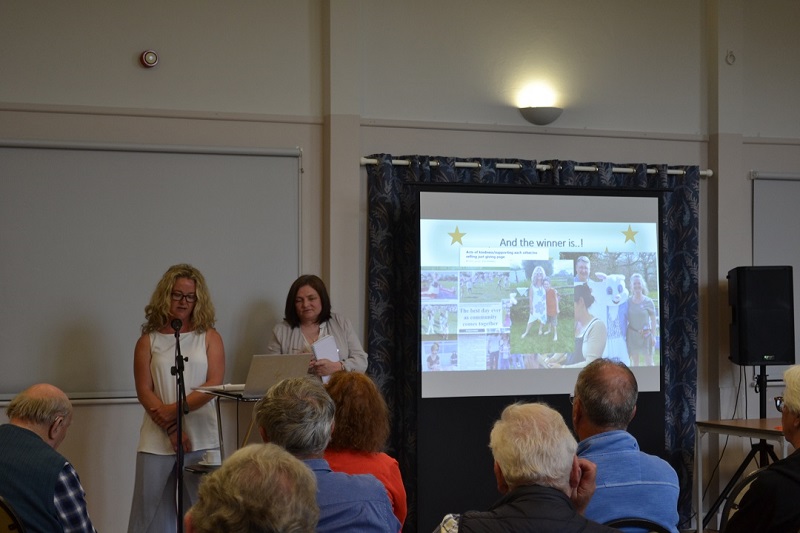 laura.dixon@devoncommunities.org.uk
Devon Community Resilience Forum Filleigh Event Presentations
Met Office - Flood Preparation
Environment Agency - Understanding Flood Risk
Met Office - Community Resilience
Met Office - Communicating Weather
Environment Agency - Community Resilience Hub
Devon Community Resilience Forum
Devon County Council - Rapid Response 'type' Catchments
Talks and Workshops
Click on a talk or workshop listed below to view
Community Resilience Awards - Nora Corkery 
The South West Resilience Hub Tom Dauben, Environment Agency
Behind the scenes at the Met Office Penny Tranter, Met Office
National Preparedness Commission
Social prescribing for 'time in nature' Anya Gopfert, Public Health Registrar, Gloucestershire Hospitals NHS Foundation Trust
'Managing Big Problems in Small Places (in rapid response type catchments), FCRIP' Mikaela Dsouza Assistant Flood and Coastal Risk Officer, Devon County Council
Flood Warden Training The Environment Agency
Writing a good grant application Martin Rich, DCT
Helping Communities Help Themselves 
apply now for grant funding for 2022/23!
Apply now if:
You are preparing a community emergency plan or
You have recently submitted a community emergency plan and need practical help to implement it eg small scale works and equipment
click here to find out more about the available grants and to apply
Sign up to the Devon Community Resilience Forum Mailing List
what is the devon community resilience forum?
Devon Community Resilience Forum supports communities to develop their community emergency plan; a document that guides community response in an emergency and helps communities to prepare. Community emergency plans are also uploaded to a secure website where they can be viewed by the emergency services, if there is an emergency in your community they will be able to view your plan and understand how the community may already be responding, where there is high risk, and what resources the community has.
Alongside supporting plan development we run twice yearly forum events to help increase your local resilience and network with other communities (the spring/summer event will be in-person and the winter event online).
A Community Reserve Volunteer is anyone who wants to help their local community if a large incident should occur, but is perhaps unable to commit to regular volunteering. No specialist skills are required and the volunteers can decide whether to respond to an incident on a case-by-case basis.
Emergency Plans in Devon
Have you completed yours? Take a look who has, then look at our help guides and templates to get yours started or finished.
Home Emergency Planning
Are you prepared for flooding or another emergency event? Do you have a clear plan for your home and family?
9 Step Guide - Prepare, Respond, Recover
LINKS & RESOURCES
click the map below to see Devon communities with up-to-date emergency plans