LOVE Devon Magazine
Here is the 7th issue of LOVE Devon, our annual magazine that features uplifting stories of positivity from people and communities in Devon. 
Our 2023 edition is themed around wellbeing, with articles exploring people who have contributed towards a better sense of wellbeing in their area, to things you can do in the office to give yourself a wellbeing boost, and other stories that will make you love Devon even more.
We also held a photo event where our favourite picture would be featured on the front cover of our magazine, all available on our website.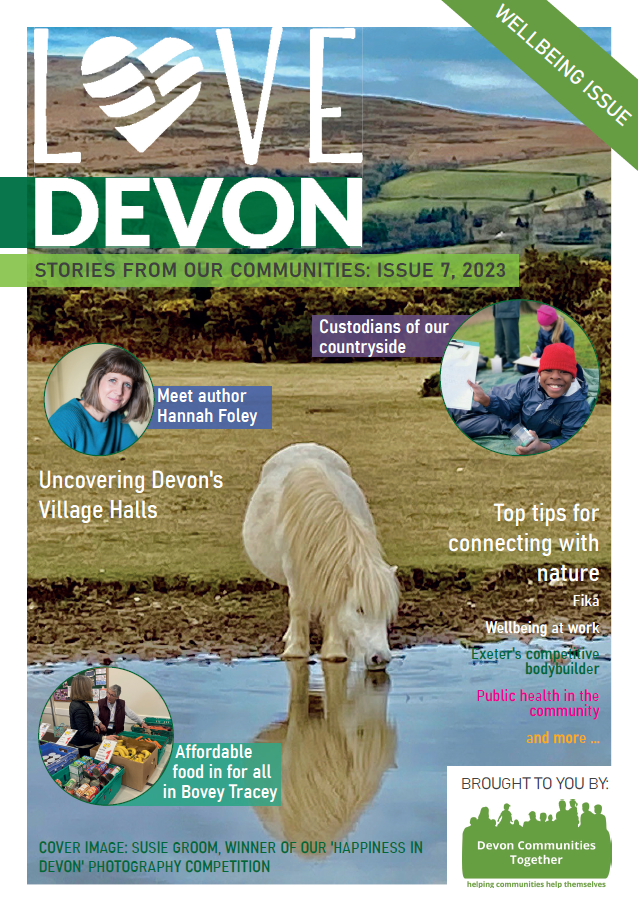 View Love Devon 2023 online here
download a copy of LOVE Devon magazine 2023 here