Take the Leap: A Technical Finishing School
1st June 2021 - 6th July 2021
Please note, this is an online course which will be held using Zoom software. 
Do you have an idea for a new business that you have researched and planned and are now getting close to launching? Do you need further help and guidance to ensure that your plans are watertight, your launch will be a success and your business will thrive?   
Take the Leap is a fully funded six-week training programme designed to assist aspiring entrepreneurs who already have a fully formed business concept that you are preparing to launch.
It will guide you through the practicalities and technicalities of how to build a business model around your idea and optimise your chances of success. It will help you to gain greater clarity over your ideal customer and the main problems that you are solving, and it will provide some key marketing insights to help you effectively communicate the value that you offer.  It will also explore lean start-up strategies and how you and your business can benefit from them.
Course Details
The programme consists of six workshops supported by 1:1 coaching that will guide you logically through a process of reviewing your business plan right through to creating a three-year plan with KPIs. It will provide you with the knowledge and tools you need to make your business more resilient right from the get-go.
Tuesday 1st June 12:00-13:30 - How do I ensure that my business plan succeeds?
Tuesday 8th June 12:00-13:30 - What do I need to know about marketing?
Tuesday 15th June 12:00-13:30 - What key problems am I solving?
Tuesday 22nd June 12:00-13:30 - How do I communicate the value that I offer?
Tuesday 29th June 12:00-13:30 - How do I benefit from lean start-up strategies?
Tuesday 6th July 12:00-13:30 - How do I optimise my chances for success?
You can do as many or as few workshops as you feel meet your needs although the programme is designed to be a comprehensive package geared towards the launch of your business. So we do recommend that you complete all six sessions where possible to gain maximum value.
The six workshops are accompanied by 1:1 coaching sessions (limited to one session per participant per week) where you will have the opportunity to deep dive into an area of your choice and discuss it more fully with one of our coaches and mentors.
Due to the nature and content of this programme, it is not suitable for people who are merely thinking about starting a business in the future and don't yet have a clear idea of the concept. It is designed for people who are ready to take action to launch their start-up.
There is limited availability for this programme and we can only accept 30 participants. The criteria for being accepted onto the programme states that your business must be based in Devon and Exeter (excluding Torbay & Plymouth).
The programme kicks off on 1st June so if you want to take advantage of the full 6-week programme and gain one of the 30 fully funded places, you will need to submit your application ASAP (before 1st June)! All other applications will be subject to availability.
For any queries, please email matthew.porter@devoncommunities.org.uk. Booking is essential as places are limited to ensure maximum learning and benefit for each participant.
The workshops will be delivered via Zoom and full joining instructions will be provided 24 hours in advance.
These workshops are being delivered by Devon County Council in collaboration with Devon Communities Together, the Rural Community Council for Devon.
Our Coaches & Mentors
Matthew Porter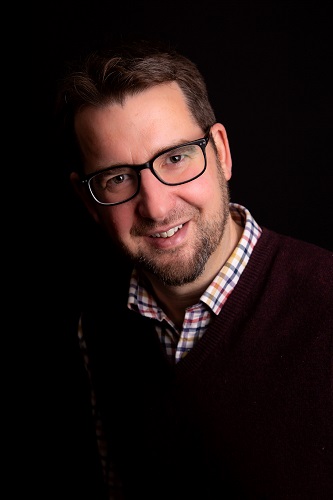 Matthew is a Professional Certified Coach ICF (PCC) - with 25 years of commercial experience to bring to a coaching conversation, he coaches with a big heart, providing a safe place for clients to discover their own power and resourcefulness.
Matthew has a wealth of experience and enjoys helping businesses get going and scale up, and how to identify and solve important problems in new ways.  Matthew's previous work at Oxford Innovation was focussed on working with SMEs across the South West facing innovation-led challenges. Matthew's experience is in a range of entrepreneurial and commercial roles, and he has owned and run a number of businesses in Devon from start-up to £1m turnover.
Matthew is also a Fellow of Institute of Sales Management (FISM), and Fellow of Chartered Management Institute (FCMI).
Claire Collis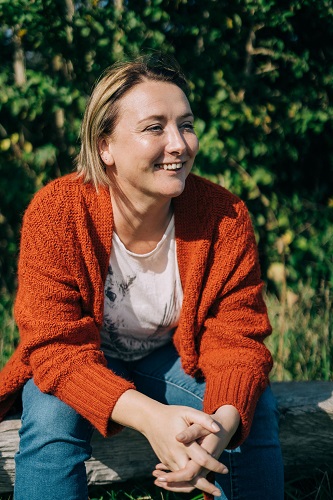 Claire is certified in Professional Coaching Practice and NLP with Neuroscience and is currently working towards gaining Associate Certified Coach (ACC) status with the ICF. She has over a decade of experience in education across a variety of contexts and is currently completing her MSc Digital Education with University of Edinburgh.
She founded and runs a company which supports entrepreneurs and small business owners to create books and digital education products as strategic pillars of their growing businesses through coaching, mentoring and training programs. She is also a volunteer Career Mentor at the University of Exeter and a volunteer EFL Teacher for Refugees requalifying in medical professions here in the UK.
Stacey Sheppard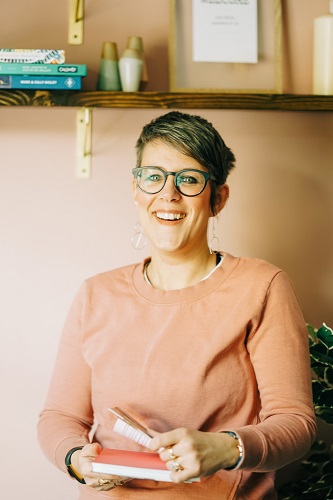 Stacey is a serial entrepreneur, PR specialist and the owner and founder of a coworking space for female entrepreneurs in Totnes. She has a wealth of experience in digital communications and marketing, notably she is the author of a multi-awarding winning interior design blog which is consistently ranked as one of the top 10 in the UK.
She began working for herself in 2009, going fully freelance in 2019. Her current mission is to empower women by giving them the skills and networks necessary to start and grow their own successful and resilient businesses. Her approach to business support and mentoring is collaborative and focuses on creating an atmosphere that uplifts and inspires people so that they can learn and develop in the best ways for them.
---
Please note, this is an online course which will be held using Zoom software.