Devon Land Use Framework
1st September 2021 - 30th June 2023
The Devon Land Use Framework project brings together a wide network of interested stakeholders and partner organisations across Devon to design, test, develop and review a Land Use Framework for Devon, in tandem with delivering significant improvements to the quality and accessibility of land use data sources.
The project will run until the end of June 2023 and the learning and outcomes will be taken forward in the implementation of the Framework on an ongoing basis.
Progress update (January 2023):
The project is now entering the key phase of testing the principles of the framework. Workshops on 31st January and 18th April in Broadclyst are aimed at testing on the ground scenarios relating to the Clyst Canopy, Exmoor and Culm areas. A 5 day Design Sprint in February will look at spatial modelling at these sites. If you are interested in being involved, please get in touch. 
The topics under discussion are:
Flooding  - Connecting the Culm; specific location, perhaps with a costal stream.
Forestry  - Clyst Canopy project
Carbon –  involving forestry; could also include peat restoration, salt marsh, seagrass and possibly biofuel crops; area and/or an individual farm considering multiple future
Uplands – Dartmoor/Exmoor
Planning – Crediton -local plan process, neighbourhood plan,
Food Exeter – exploring systems thinking at a local level - modelling the food requirements, and production, energy, nutrients etc all within a 25 radius of Exeter
River Exe catchment – incorporating several of the above in one composite case study
---
devon county show
Meeting former Environment Secratary George Eustice, June 2022.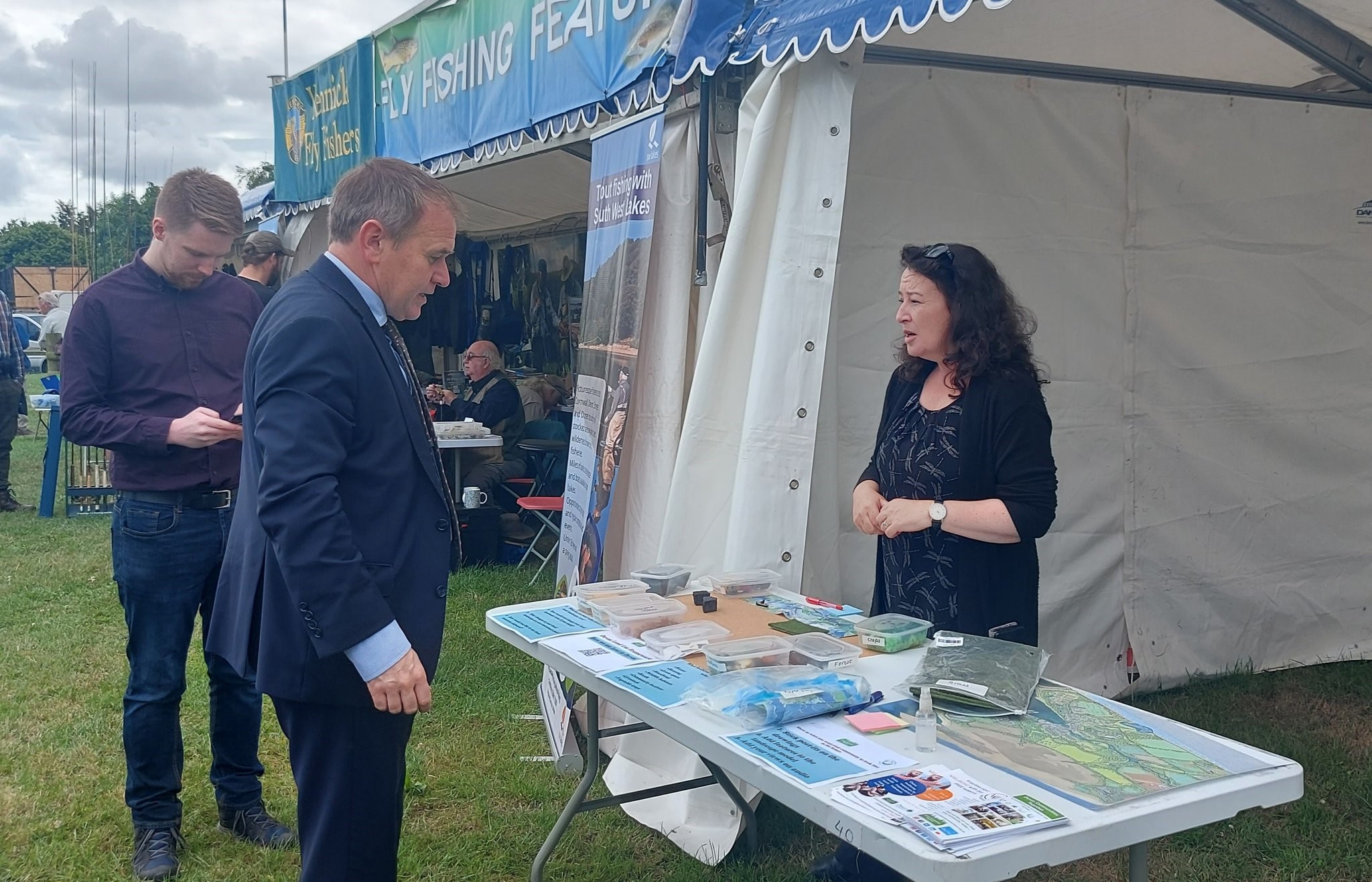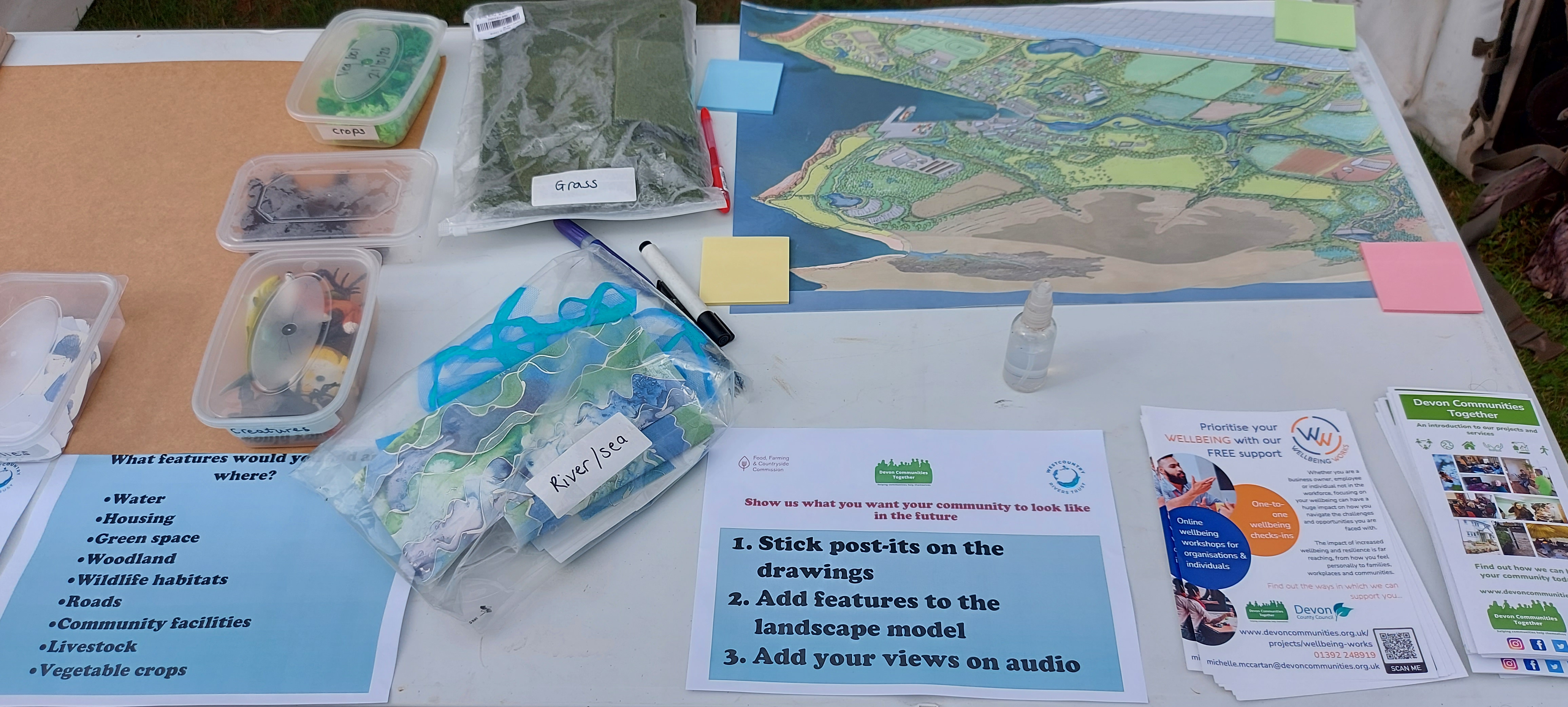 ---
The aspiration for a Devon Land Use Framework was articulated by the FFCC Devon Programme Management Board based on discussions with many stakeholders during the FFCC's Devon Inquiry since 2017.
The proposal for a national and place based LUFs was a major recommendation in Food, Farming and Countryside Commission's (FFCC's) 2019 report "Our Future in the Land", which you can find here: Our Future in the Land - Food, Farming and Countryside Commission (ffcc.co.uk)