Devon Communities Together has produced its first Impact Report, which details the positive impact our projects and services have had on communities throughout Devon during 2017/18. We're a broad and varied charity, which sometimes makes it difficult to explain what we do, so what better way to understand our work than to read about how it's affected the communities we've supported? 
Read our 2017/18 Impact Report here.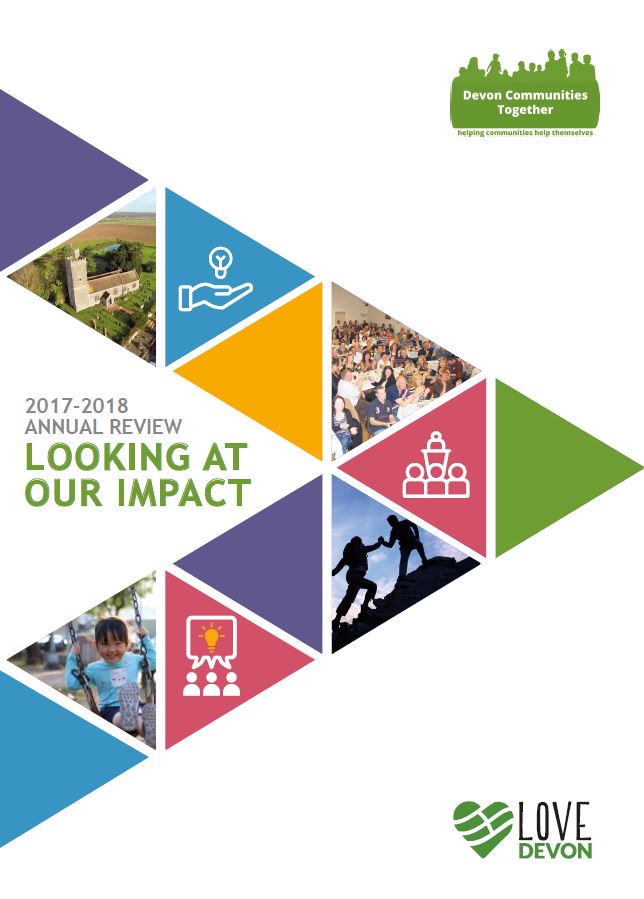 If you like what you've read and you wish to support us to more community work throughout Devon, please get in touch or make an online donation. Every amount will help us continue to provide valuable support to Devon's wonderful communities.