Devon Diamond: Sandie Perraton
Devon Diamond: Sandie Perraton
Our eleventh Devon Diamond is Sandie Perraton, who fundraises for DCT as a board member of our fundraising company, Love Devon...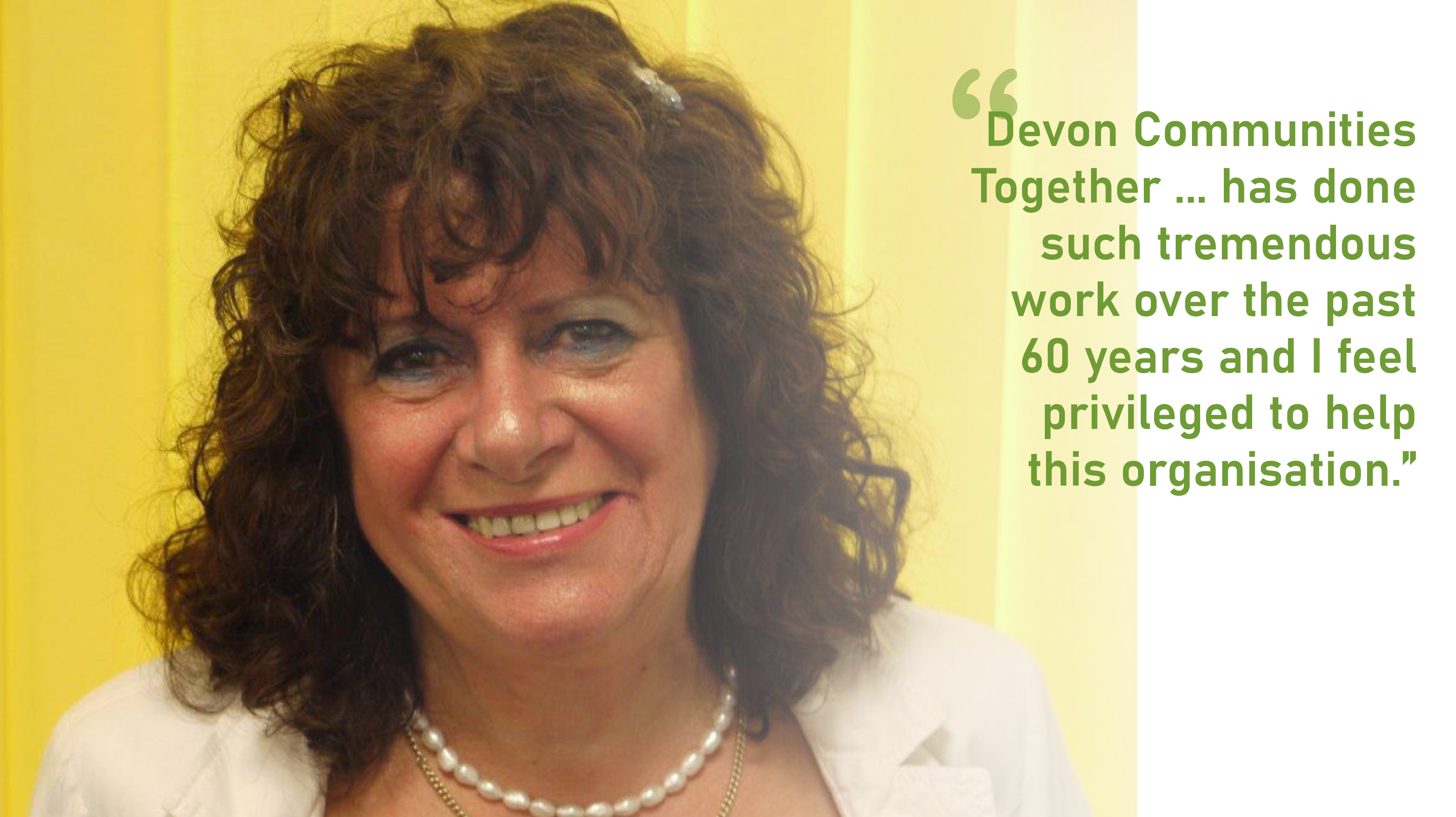 Sandie came to live in Devon, with her parents, from the South East some 50 years ago. She explains:
"It was in January and the first weekend I was here I took a walk along a beach in the South Hams and my love affair with the county began. I feel privileged that I have been able to bring up two beautiful daughters and three delightful grandchildren in this lovely county.  As my girls grew up and went to to university I was afraid that when they had finished their degrees they would move to a big city, and that was making me feel very sad. However they were both definite that they wanted to stay in the Devon they loved.  They grew up on a farm and we all loved the rural life."
Sandie has had a varied career in Devon, beginning as a computer programmer, moving on to manage the conference centre at Dartington Hall and then spending 17 years in the publishing world, progressing to be Managing Director of a group of weekly newspapers, in locations from Crediton, through Teignbridge, across Dartmoor and down to Cornwall. Having retired from the role of M.D, she undertook the role of Ambassador for the newspaper group.
"I would describe myself as a people person and one of the opportunities that managerial roles gave me was to be able to inspire people to enjoy their work, and it gave me the opportunity to be proactive in helping them progress their careers."
Sandie joined the board of fundraising company Love Devon, in 2019. Love Devon was established solely to raise funds for Devon Communities Together to enable us to keep supporting communities in these challenging times. 
"When Love Devon was formed to fundraise for DCT I was impressed with the way they attacked rural issues.  We can all be deceived into thinking rural life is all cream teas, chocolate box cottages and lambs leaping around.  The reality is rural life today can be a very isolating experience  with many villages  having lost their local shop, post office and often the bus service.  What really caught my breath was a quote from one elderly lady who said her village was her prison, and I felt I wanted to help, so I was delighted when I was invited to become a director of Love Devon.  Love Devon is the fund raising arm of Devon Communities together which has done such tremendous work over the past 60 years and I feel privileged to help this organisation."
Along with being a trustee of Love Devon, Sandie is a trustee of the Valiant Soldier museum and heritage centre in Buckfastleigh,  and a Rotarian, belonging to the Ashburton & Buckfastleigh branch. Previously she has been a school governor and a member of the Lions and other fundraising organisations.
Somehow, Sandie also finds time to enjoy some hobbies, alongside all her voluntary work!
"My hobbies include giving talks to organisations, writing articles for local magazines and the local paper and I am working on 'several' books.  I enjoy reading, craft work and my garden, but top of my list has to be enjoying time with my daughters, grandchildren and my dog and their dogs and horses.  Whilst living on the edge of Dartmoor I have some very picturesque land in the South Hams where I have a shepherd's hut which I retreat to in the summer to write."
Why I love devon ...
"Today I would find it difficult to choose which I love most, the coast, the moors or the people."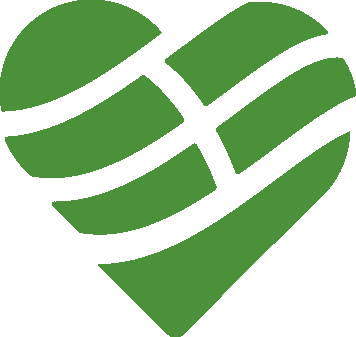 Thanks for being a Devon Diamond, Sandie. Here's to getting about again with some exciting fundraising events for Love Devon soon!
Nominate your devon diamonds
Each week during our 60th anniversary year we will be sharing a story, profile or memory from one or more of our 'Devon Diamonds'. Devon Communities Together's Devon Diamonds are people who have played a part in our story since 1961. They could be ex (or current!) employees or trustees, people who have achieved amazing things in their own communities, representatives from partner organisations we've worked with over the years, village hall committee members, Councillors, and more ... the list is endless! 
We plan to create 60 Devon Diamonds throughout the year! If you know of somebody who would make a great Devon Diamond profile, please get in touch by calling 01392 248919 or emailing info@devoncommunities.org.uk.