–
Course Category:
First aid, fire safety and food safety,
Health and Wellbeing
This course is excellent for anyone who wishes to learn emergency first aid life saving skills. Where an organisation group or community centre's assessment of First Aid needs identifies that there is a requirement for Emergency First Aid at Work, then this national Award in Emergency First Aid at Work satisfies the requirements of the regulatory body for First Aid – the Health and Safety Executive (HSE).
All learners will have the skills and knowledge to provide the organisation with Emergency First Aider's that can provide treatment to their casualties in a prompt, safe and effective manner.
PRICES
 The price is £270.00 per person (including certification, handbook, light lunch & refreshments) 
aims and objectives
Responsibilities and reporting
Assessment of the situation
Dealing with an unresponsive casualty
Basic hygiene in First Aid
Resuscitation, Basic Life Support and Awareness of AED
Anatomy
Burns
Epilepsy
Minor injuries
Bleeding control
Choking
Shock
Assessment/Certification:
Summative practical assessment is ongoing by the instructor along with a written assessment. 
A three year Level 3 Award in Emergency First Aid at Work will be issued to the learner, subject to successful assessment. 

A student cannot assume a responsibility in the workplace until they reach the age of 16, and then it is the employer's responsibility to ensure that the student is suitable for that role.
about your tutor
Deborah Cox
Amplio Training is a local Independent Training Provider based in Sidmouth, East Devon and covering all of SW England. We specialise in bespoke First Aid, Health & Safety accredited courses and Health & Social Care courses in line with latest regulations provided at your own site or at our training venue. 
Amplio Training was formed in 2017 by Deborah Cox (BSc Hons) who has had 15 years experience in the training industry. We deliver professional, adaptable programmes and our experience, knowledge and commitment is reflected in the quality of our training courses..
Our training courses are thorough, interactive, engaging and fun. We use a variety of training tools and realistic scenarios to encourage discussion and learning.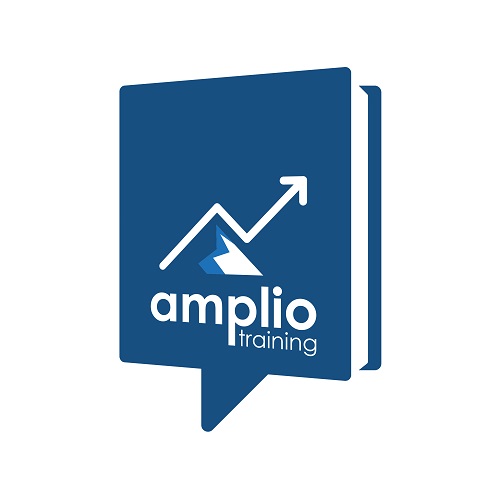 SPECIAL REQUIREMENTS
Please let Amplio Training Support Services know if there is anything that would affect your learning and if there is anything they can do to enable you to fully participate in their courses and they will do their best to accommodate you.
Call Support Services on 01395 542220