–
Course Category:
First aid, fire safety and food safety,
Health and Wellbeing
PRICE
£180 per person.
About the course
It is ideal for individuals who are responsible for children and infants, who wish to gain a nationally accredited Level 3 Award. This two-day course satisfies the guidelines and criteria as laid down by the Early Years Foundation Stage (EYFS) and Ofsted. In order to obtain this qualification, you must attend both days and complete the two units of accreditation.
This course has been developed for those who are working with children and infants. It will be of particular interest to teachers, child minders, creche assistants, playgroup personnel and anyone else who has a responsibility for their welfare whilst in your care
aims and objectives
A range of subjects are covered including: *Responsibilities and Reporting *Assessment of the situation *Fainting *Dealing with an unresponsive casualty *Resuscitation & Defibrillation *Choking *Head injuries *Diabetes *Infantile convulsions *Foreign bodies *Control of bleeding *Anaphylaxia *Eye injuries *Fractures * Muscle Injuries *Heat and Cold *Asthma *Sickle cell anaemia *Meningitis *Burns *Shock *Bites & Stings *Poisoning
about your tutor
Delivering COVID-19 Safe Training A safe, supportive, interactive way of delivering learning
Amplio Training is an independent training provider formed in 2017 by Deborah Cox (BSc Hons) who has had 15 years' experience in the training industry. Amplio specialises in bespoke First Aid, Health & Safety and Hospitality accredited courses and Health & Social Care courses in line with latest regulations. We ensure high quality training is consistently delivered.
Through these unprecedented times we have created new essential, risk assessment processes to put into practice. We have a variety of innovative ways of learning to meet your community groups', organisational or individual training needs, so you can still experience our fantastic courses in a safe way. These include: Face to Face training, Distance and Blended Learning
We are flexible in our delivery approach and paying personal attention to your requirements, helping you to receive the right training for you. We believe that investing in people is a key enabler to an organisation's efficiency, success and reputation.
Courses are provided at your own site (pertaining to COVID 19 safe guidelines) or at one of our training venues. We have a selection of key courses scheduled throughout the year.
Please contact us to discuss your particular training requirements so we can find the best approach and course for you. https://ampliotraining.co.uk/booking.phpm e:info@ampliotraining.co.uk m: 07950353133 w: info@ampliotraining.co.uk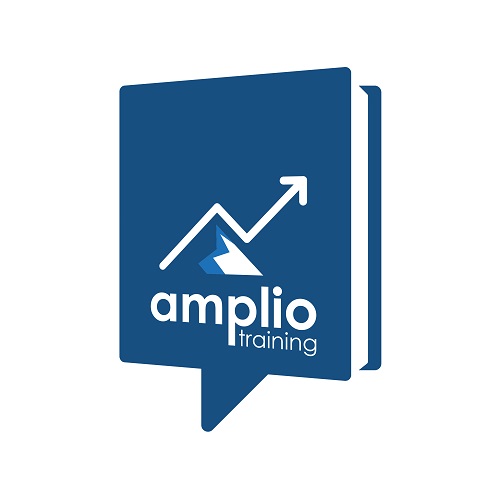 SPECIAL REQUIREMENTS
Please let Amplio Training Support Services know if there is anything that would affect your learning and if there is anything they can do to enable you to fully participate in their courses and they will do their best to accommodate you.
Call Support Services on 01395 542220