–
Course Category:
Social and Community Enterprise
, Community Development
, Business and Marketing Support
price
This course is subsidised by the Community Unity project, hence we are able to offer it FREE of charge to local residents, community activists and volunteers.
Otherwise, the prices are as follows. Please contact us if you are unsure whether you qualify for a free place.
£38.32: Members of Devon Communities Together and Growing the Rural Church
£49.10: Charities, Community Groups or Parish and Town Councils that are not members of Devon Community Together
£92.22: Private Sector organisations and Statutory Local Authorities
course DESCRIPTION
This course is designed for voluntary and community organisations, community enterprises and community activists and Parish/Town Councils
To help understand the full range of income sources available to our sectors and to learn about good practice in attracting external funding
Intended learning outcomes:
By the end of this session participants should be able to:
Be better able to identify a range of funding sources and to be able to put together a fundraising plan to secure the total financial investment and sustainable income they need to achieve their mission
To understand the work they need to have in place in order to have the best chance of attracting funders
To be more successful at applying for grants
An opportunity to share learning and top tips from peers
*PLEASE NOTE. If you are part of a mission community involved in the Growing the Rural Church Project, please book the DCT members rate and ensure that you include the name of your parish and mission community when booking.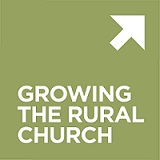 about your tutor
Dawn Eckhart
Dawn has worked for DCT for over 12 years as our lead in  our social enterprise advice service and training programmes.
As a team we work with a variety of VCSE organisations including social and community enterprises, charities and Local Councils from across Devon. We provide capacity building and business development advice at any stage of their organisational journey – whether they are at pre-start, established and looking to grow or become more sustainable in the long term. 
Typical areas of advice include: Fundraising Strategies, business planning, and choosing a legal structure.  
Dawn is a qualified SFEDI accredited business adviser and Trainer.   
SPECIAL REQUIREMENTS
Please let Support Services know if there is anything that would affect your learning and if there is anything we can do to enable you to fully participate in our courses and we will do our best to accommodate you.
Call Support Services on 01392 248919 or email info@devoncommunities.org.uk