Devon Oil Collective - Syndicate PRICE Confirmation 1st novemebr 2019
For those members who placed an order with this month's syndicate, Affinity have now placed the order which will be delivered by Watson Fuels at a price of 0.4515 ppl ex VAT.  
Those members ordering a premium fuel the order will be delivered by Watsons Fuels at 0.4915. 
All orders should be delivered by 5pm Tuesday 19th November. 
The average online price on the day was 0.4696 ppl ex VAT, which means this syndicate's price makes an minimum saving of £18.10 on 1000lts.
Oil Clubs
We encourage the formation of local oil buying groups to combine their orders, negotiate a good price and reduce 'tanker-miles'. Oil clubs are a real help to those who do not want to ring around to find the best oil price. Clubs keep suppliers on their toes and encourage them to price competitively. They can look after the more vulnerable members of their communities.
To compliment local clubs we run a County wide purchasing scheme. We have a monthly ordering deadline and we entrust the negotiation of purchase rates to a specialist buyer. Therefore, if you do not have a local club, or if you need to top-up outside of your club's cycle, this could be the service for you.
This scheme is part of our efforts to reduce fuel poverty in Devon. There is a modest membership fee of £24 for households. We also have membership arrangements for community organisations and small businesses. 
We also encourage people to set up a local 'collective' to place joint orders. We offer free membership to local co-ordinators of three or more households.
The scheme runs in conjunction with a large agricultural co-operative that uses its considerable purchasing power to obtain good prices from both national and local suppliers. AF Affinity Limited run similar schemes for a number of our 'sister' organisations.  Once you have paid your membership to us, you are listed with Affinity and you can place your order directly with them.
In addition, you will have access to Affinity's preferential prices for a range of household and other items.
For more information on how to order heating oil, click here.
APPLY HERE TODAY
How the Scheme Works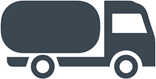 Your fuel purchases will be negotiated by Affinity, which is part of a large agricultural co-operative and links our scheme in Devon with a number of other buying schemes in rural counties across England.
The scheme will enable members of DOC to:
join a savings scheme to spread the cost of payments
place their order directly with Affinity
make payments by direct debit to Affinity, rather than to whichever oil supplier tenders successfully in any particular month.
There is a monthly ordering deadline and a back-up procedure for those who might have missed an order date.
We can meet any special delivery requirements such as difficult access to premises.
We have a network of local co-ordinators who can tell you about the scheme, help you join or place the order.
How to pay for your membership
From January 2020, the Devon Oil Collective has changed how we charge for membership of the Devon Oil Collective. Instead of an upfront annual membership fee; we will be moving to a pay as you purchase model of 1p per litre on every litre of fuel purchased for all members.    
We still make sure that all members will pay the same amount for their oil delivery wherever they live in Devon when they buy their oil from us.
When you place an order with us whether you are in Widecombe or Woolacombe, we always ensure you pay the same fixed price on the day we place your order. Prices will only change if you need a smaller tanker such as a baby tanker to deliver to your property or if you require additives in your oil; but even then, these changes will remain the same for all members on the day the order is placed.  
Transparency in our pricing is central to all we do, which is why each month we email our members letting them know the price that oil has been purchased for and when you need to place an order by.
If you would like a Membership Pack posted to you please call Support Services on 01392 248919 or email info@devoncommunities.org.uk