–
Course Category:
Social and Community Enterprise
, Community Development
price
£28.89: Members of Devon Communities Together and Growing the Rural Church
£36.97: Charities, Community Groups or Parish and Town Councils that are not members of Devon Community Together
£69.31: Private Sector organisations and Statutory Local Authorities
course description
On this evening, we will explore how to prepare an annual budget for a village hall. We will look at assessing costs, allowing for depreciation, predicting use, setting hire charges and estimating income.
We will discuss other methods of generating income and funding major works.
There will be time to discuss specific needs and to explore briefly other areas of interest.
*PLEASE NOTE. If you are part of a mission community involved in the Growing the Rural Church Project, please book the DCT members rate and ensure that you include the name of your parish and mission community when booking.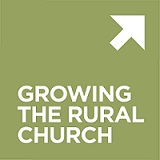 aims and objectives 
This course will allow you to:
Prepare an annual budget for a village hall
Assessing costs, allowing for depreciation & predicting use
Setting hire charges
Estimating income
about your tutor
Martin Rich
Martin is the community buildings advisor at Devon Communities Together. He works closely with village hall committees to help them understand their responsibilities and to run their halls successfully. He advises on the many technical and legal requirements of running a hall, raising funds and managing major projects. He runs the Hallmark quality assurance scheme.
Additionally he is our energy advisor for domestic and community buildings; advises on parish plans, sport, play and helps organise many of our events.
SPECIAL REQUIREMENTS
Please let Support Services know if there is anything that would affect your learning and if there is anything we can do to enable you to fully participate in our courses and we will do our best to accommodate you.
Call Support Services on 01392 248919 or email info@devoncommunities.org.uk