Coronavirus Information
Devon Communities Together is running the Covid-19 Community Local Outbreak & Recovery helpline - 0808 1963390. We are here to help communities come together to respond to the pandemic with the most effective, safe, and co-ordinated responses.
Our helpline staff have access to emerging information, extensive expertise in community resilience, and hold an oversight of community responses across Devon. We are experienced in setting up and supporting networking and resilience, especially within rural areas, and as a rural community council and member of Action with Communities in Rural England, we can access a wealth of knowledge sharing and best practice from across the country. We can help with a range of issues including but not limited to:
Maintaining community support networks as we move into recovery
Understanding the Devon Local Outbreak Management Plan and how to be prepared for the possibility of local lockdown in your community.
Supporting parish councils and community groups through the pandemic, recovery, and local outbreak management planning.
Looking after your community building and public spaces throughout coronavirus restrictions and recovery.
Providing best practice and resources for Devon's businesses through recovery and the potential of local lockdowns.
Best practice guidance in handling a wide range of covid-19 related issues at a community level
Continued support for vulnerable members of your community
GDPR and safeguarding
The helpline will be staffed 9am to 5pm on weekdays for the foreseeable future. Please telephone 0808 1963390 or email info@devoncommunities.org.uk and someone will get back to you.
Please note: ACRE have issued guidance to help community buildings comply with the NHS covid tracing system, which includes a requirement for QR codes to be made available for use by those with smart phones. The full guidance has been published as appendix 'M' to the general guidance.
You can now access covid-19 enterprise support! Find resources, advice and events here!
This page will be updated as regularly as possible. For the most up to date advice, always check these five key sites: ​
Through this page you can access information on general guidance, stay at home guidance, advice for village halls, advice for community groups, protecting the isolated & vulnerable and advice for community transport. Please use the links below to access the information that you need!
We are in this together, and by standing shoulder to shoulder, we will get through this together.  
Together #WeAreDevon
Sign up to our COVID-19 newsletter
Volunteering after Covid 19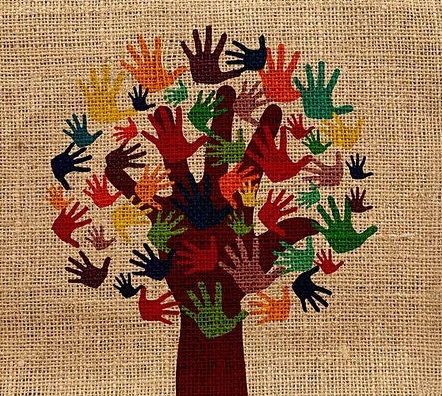 Be part of the future of volunteering by taking the (quick) survey to tell DCT about your volunteering experience during lockdowns. Maybe you volunteered your time to help neighbours and friends? Or you co-ordinated a local group of volunteers?
During Covid-19, community based volunteers in Devon have provided critical face-to-face, socially distanced support in their local community to those shielding, vulnerable or alone in key areas such as food distribution, alleviating isolation & loneliness etc.

Devon Communities Together is co-ordinating a major Devon-wide survey of volunteering and local community volunteer-led groups' activities and challenges in the last 12 months to gain insights into the best way of harnessing the energy of volunteers and groups as a positive legacy to Covid 19.
If you ran a group that organised volunteers during the pandemic take the survey here 
and sign up to our follow up event here.

If you were a volunteer during the pandemic, take the survey here and sign up to our follow up event here.